The Student Compliance team provides leadership and advising to the campus community on student's compliance with the University's COVID-19 policies and other student compliance issues.
Our office receives and processes reports of student non-compliance with COVID-related policies, ensure completion of student employment training requirements for student affairs, track new incoming student training and emergency contact completion, and offer consulting and advising to the greater UC San Diego community on the enforcement of such policies.
We meet with students to resolve incidents of non-compliance and answer their questions about the student conduct process.
Additionally, we train and educate staff, faculty, and students about related student policies.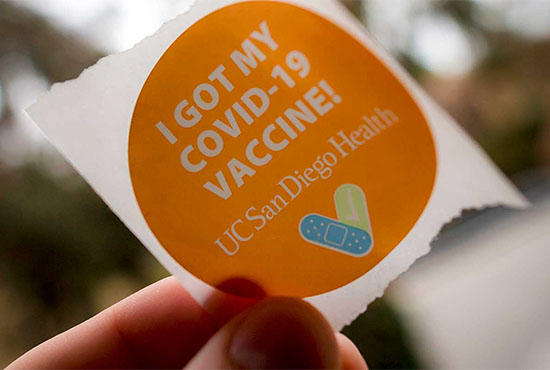 Vaccine Mandate, but Make it Succinct
For the safety and well-being of the entire university community, the UC-wide Vaccine Mandate require students to either receive or affirmatively decline COVID-19 vaccination each year.
Student COVID-19 Compliance
Contact us
Email: sage@ucsd.edu
Operating Hours:
Weekdays 8 a.m. – noon and 1 p.m. – 4:30 p.m., except for university holidays
Additional Campus Resources
COVID-19 Campus Resources and Guidelines
Information about UC San Diego's Environment, Health and Safety COVID-19 information and resources.
Center for Student Accountability, Growth, and Education (SAGE)
Receives and processes student conduct complaints & advises students and staff